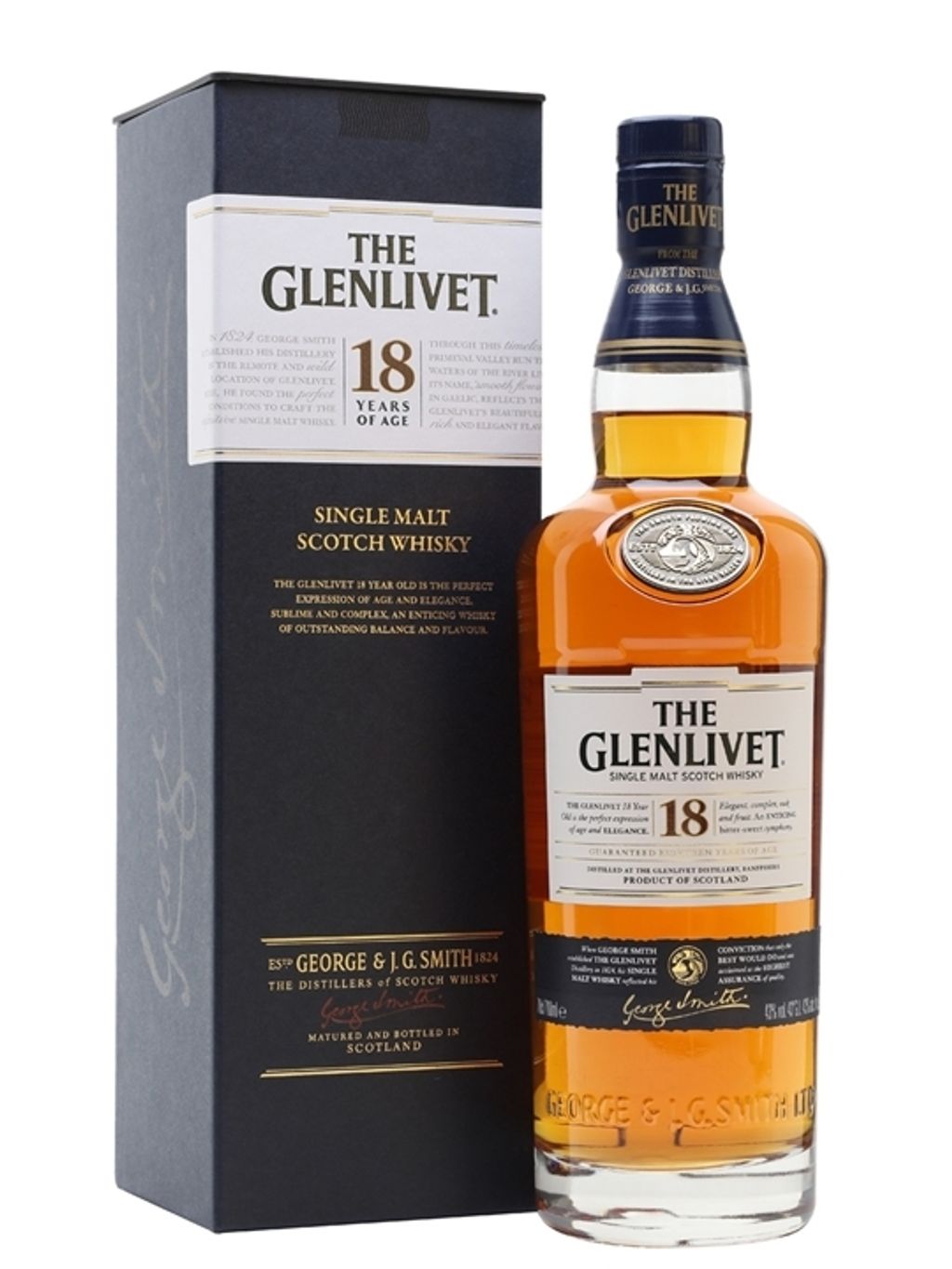 THE GLENLIVET 18 YEARS OLD
Glenlivet 18 Year Old Single Malt Scotch Whisky
Balanced, rich and elegant, this is a whisky for special occasions. Over the course of 18 years our Master Distiller, Alan Winchester, takes this expression through a combination of cask types, including both first and second-fill American oak (for tropical fruitiness) and ex-sherry oak (for spicy complexity). The result of this deft navigation of the distilling arts is a gorgeous single malt that is complex, yet elegant and balanced.
It all started in 1824
George Smith was the first licensed distiller in the parish of The Glenlivet. Tenacious in the face of adversity, he bravely set the tone for future whisky makers.
Today The Glenlivet distillery name is known worldwide for setting the standard in taste and quality. But it began with one man: George Smith.
George Smith is born in 1792 a small hillside farm in the parish of Glenlivet. He came from a long line of illicit distillers. As a young man his perseverance and determination were clear to see. However, as he stepped up to support his family. He was working as a joiner, building barns, mending fences and doing odd jobs on neighbouring farms.
He was a true pioneer came with considerable risk. In fact, he faced frequent attacks from competing distillers and smugglers envious of his success. To defend himself, he famously carried a pair of hair-trigger pistols, given to him by the Laird of Aberlour.
ALC: 43%
COUNTRY: SCOTLAND
SIZE: 750ML
---